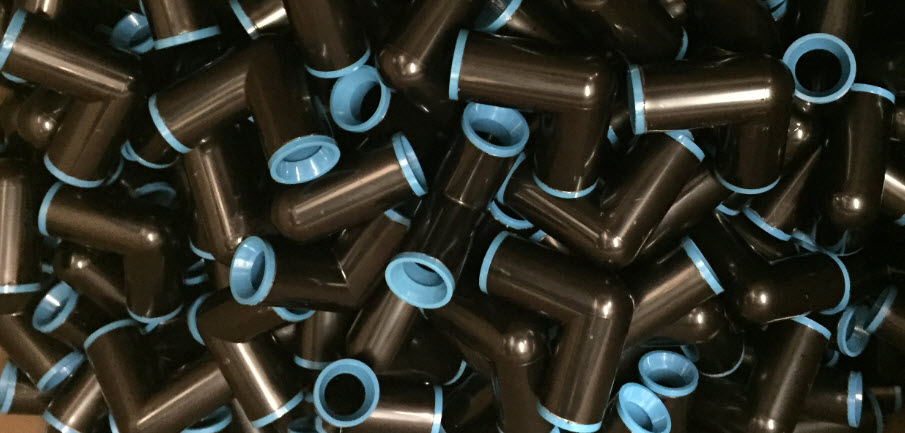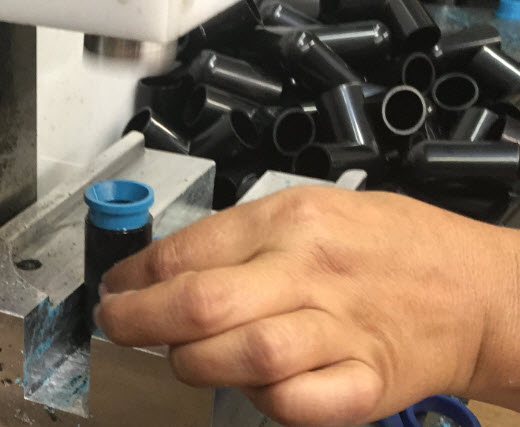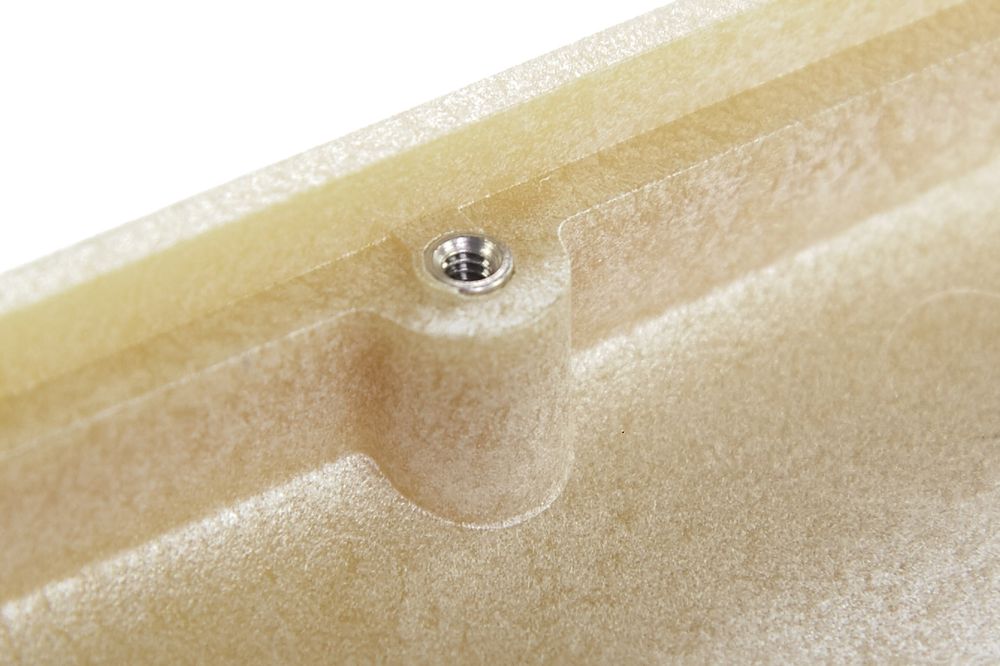 Insert Molding
Plastic Part Assemblies & Sub-assemblies
When you need your parts assembled quickly and cost-effectively, HiTech Plastic and Molds provides plastic part assembly and sub-assembly. Using both by-hand and mechanical methods, we are experts at assembling your parts into a finished product. When requested, we also provide labeling and packaging services on your plastic assembly or sub-assembly.
Types of Plastic Component Assembly
HiTech offers three types of injection molding assembly and injection molding sub-assembly: mechanical, solvent & adhesive, and ultrasonic bonding. As needed, we manage the assembly and sub-assembly process for our customers by providing pressing inserts, installing bolts, or any other hardware that the finished product requires. With our highly experienced team of assemblers, we can complete plastic parts to meet any custom specifications.
Mechanical Fastening
Mechanical fastening uses screws, rivets, and press fits for plastic component assembly and sub-assembly. This method is used when the product needs to be disassembled during its lifetime. Mechanical fastening assemblies are generally used in low-volume applications.
Solvent & Adhesive Bonding
Adhesives are used in applications where the materials are not compatible, and a permanent plastic solution is required. There are many types of adhesives, so HiTech will work closely with the supplier to determine the adhesive that is best suited to assemble your plastic parts.
Ultrasonic Bonding
Ultrasonic bonding is a popular and cost-effective technique that uses friction and heat to bond plastics. This method of plastic part assembly is applied most often when the plastic materials used are compatible and when your result requires a permanent seal.
Which Assembly or Sub-Assembly Process is Right for My Application?
When selecting which assembly process is best for a specific use, every application must be considered individually as each has its own characteristics and requirements. To choose the proper plastic assembly or sub-assembly process, several factors must be defined. These factors include:
Component materials and any internal parts
Geometry of the part
Complexity of the part
Part size
Wall thickness
End-user requirements
Additionally, production volumes cannot be overlooked as some processes are completed within seconds and others almost a minute. Finally, don't forget to take long-term processing costs into account, such as capital equipment, scrap, downtime, and mold changes rather than dismiss a specific process due to the initial cost of equipment.
Once you have addressed these considerations, you may find that plastic assembly or sub-assembly is not the only service your application requires. As a result, you can consider several of the other secondary services HiTech offers, including:
HiTech Offers Cost-Effective Solutions for Plastic Part Assemblies & Subassemblies
HiTech Plastics and Molds offers a value-added advantage to injection molding through plastic part assembly as an aspect of our total molding solution. Frequently, our customers save on costs when a subsequent operation is completed at our facility and often right at the molding press. Sometimes all that is necessary is a simple assembly, such as the addition of an O-ring done at the press after the part has been ejected from the mold. On other occasions, the assembly process becomes more complicated. It is often economical and simple to hand assemble various parts to make the finished project for short runs.
Whatever the assembly needs may be, HiTech is committed to providing our customers with the best solution available. We will work with our vendors as a team to make your assembled product. If you have any additional questions or concerns regarding your plastic part assembly and sub-assembly needs, contact us today. Or, if you're ready to get started, request a quote. From low to high volume assembly requests, our team is prepared to support your needs and ship your product on time.