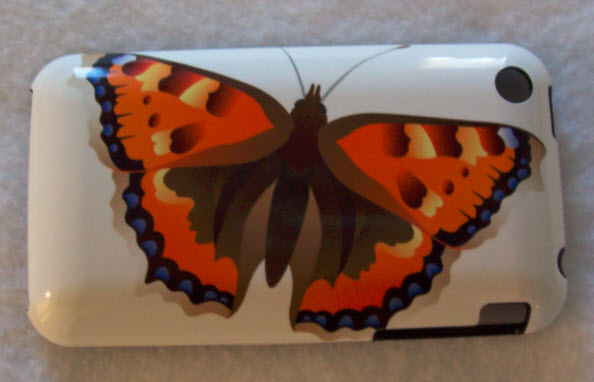 In Mold Decorating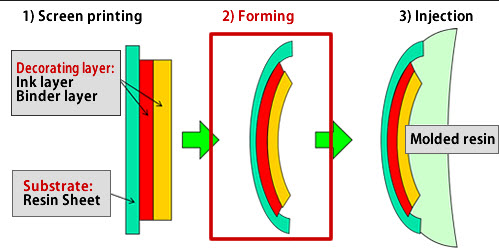 In-Mold Decorating & In-Mold Labeling
When you want to manufacture plastic parts with many different appearance options, in-mold decorating (IMD) and in-mold labeling (IML) are your best plastic injection molding options. Through IMD and IML, HiTech Plastics and Molds can achieve different colors, effects, and textures completed in the molding process. These decorative properties allow our customers to express their personalities and brands by manufacturing products with radically different looks.
What is In-Mold Decorating & In-Mold Labeling?
While the terms IMD and IML are often used interchangeably, there are differences between the two processes. It is important to consider those differences when deciding if in-mold decorating or in-mold labeling is best for your plastic decorating application.
IMD is a process where a pre-made plastic part is placed in a mold, and molten plastic is injected around it to create a fully decorated and high-precision part. IMD consists of four steps:
Printing
Forming
Trimming
Injection Molding
IML is a much less complex process compared to IMD. It typically involves only a small section of the part. A label is applied to the component to add color, logos, textures, or other effects.
Is In-Mold Decorating or In-Mold Labeling Best for My Application?
As IMD is a much more complex process, it generally costs more and takes up a greater amount of time than in-mold labeling. Before making an investment, determine which product is best suited for your application's requirements.
IMD is best suited to applications where the finished products have a longer shelf life, including:
IML, meanwhile, is intended for plastic components with a shorter shelf life, such as:
Food product containers
Cosmetics
Petrochemical or paint containers
Household product containers
And more.
Whether you choose IMD or IML, you will end with a pleasing decorative effect for your injection molded plastic component to boost your finished product's aesthetic appeal and help improve your sales.
In-Mold Decorating & In-Mold Labeling Capabilities
HiTech has experience in IMD and IML for a wide range of industries. In the IMD and IML processes, there is no need to change the tool or the resin color. The process uses a film to change the appearance or texture of a component dramatically. IMD and IML offer design flexibility and productivity advantages compared with other decoration methods done after molding. These benefits include:
Design flexibility
Multiple colors, effects, and textures with a single operation
Long-lasting graphics
System cost reductions
The graphics in IMD are encapsulated between the film and the resin. A pre-printed transfer is positioned in the mold through high-accuracy positioning to achieve simultaneous transferring onto the plastic surface while molding.
While we work individually with each customer to meet their specifications, some materials are unsuitable for in-mold decorating. Should you request a certain type of decoration that will not work on their project, we will inform you immediately and work with you to find an alternative solution to address your needs.
High-Quality Injection Mold & In-Mold Decorating Services
For over four decades, HiTech Plastics and Molds has provided manufacturing services for plastic injection molding, mold building, and mold design. We provide custom injection molding solutions of the highest quality for our customers. To get started on your in-mold decorating or in-mold labeling project, request a quote today. If you have more questions, visit our FAQ page or contact us. We look forward to meeting and exceeding all your injection molding and IMD requirements.