Request for Quote

AS 9100 Rev C Banner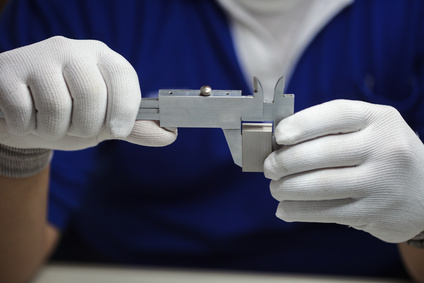 Calibration vernier
Leadership's History rooted in Precision Mold Building, Molding & Assembly.
Customer Quality Awards & Recognition:
GM Strategic Supplier (Europe)
Q1 Ford Motor Company 86/87/97 - now ALL sites
AT&T Vendor Partner
GE Lighting Quality Certificate
Walbro Certified Supplier
IBM Certified Supplier
QS9000 96/97 – All Sites
As stated in our Quality Policy: HiTech Plastics and Molds is committed to providing the highest quality and service to meet and exceed all of our customer requirements. This is achieved through continual improvement of our Quality Management System, and Monitoring of our Measureable Quality Objectives.
Quality may be the primary reason to do business with HiTech
HiTech attained AS 9100 Rev. B in 2010. On August 19, 2012, we qualified for AS 9100 REV.C for the provision of injected molded products such as thermoset, thermoplastic and sub-assemblies for the aerospace, defense, electronic, irrigation and automotive industries, using a wide variety of materials including general purpose to exotic materials.
We offer a well- defined and documented Quality Program with the aid of ION Quality Systems, a cloud based Quality Management System and record retention program. Ion Systems has integrated the requirements of a Quality Management System, with the practical aspects of Business Management, into one complete tool. The ION approach through its Simple Trak Features include Non-Conformance Reports, Preventive Actions, Corrective Actions, Monitoring and Measuring Devices, Facility and Equipment Maintenance, Management and Employee Reviews, Internal Audits, Employee Training, Approved Suppliers, and Document Control. This system allows HiTech a wide variety of customizable reports and aids in compiling, analyzing and trending our data. With this system we are better able to control the quality for our company, but more importantly for our customer.
Our entire team, including the Management team, have pledged to work together to attain the highest quality product standards for each of our customers. At the time a Purchase Order is received, a Contract Review is filled out by various staff members which ensures that when molding of the part begins, every material, and process is in place. Each team member follows controlled procedures, work instructions, visual standards, and measurement parameters to ensure that the plastic injection molded parts being made will meet or exceed the expectations of the customer.
At Hitech, we employ a comprehensive best practices program to benefit the plastic injection molding process for any industry. When needed we are prepared and have the capability to take over any previously mismanaged project whenever quality has become an issue with your product either in design or production.