Designing Next Generation Tooling for Custom Injection Molding
Scientific molding technology helps Hi-Tech's engineers tackle your mold design challenges.
A CD case manufacturer had existing tooling that was in bad repair. They were experiencing rapid business growth and wanted to jump the learning curve in developing next-generation tooling for their injection molded plastic parts.
The Challenge: Creating Tooling that Surpasses Current Technology
The client requested tooling that was machine limited, not mold limited. Machine limited tooling needs to perform at faster cycling than current production equipment can handle, creating an especially complex challenge.
Although similar part geometry has been molded in this industry for 20+ years, the customer did not want a 2nd generation tool that slightly refined the 1st generation. Instead, they wanted to jump 20 years ahead in mold development. 
The Solution: Validating Designs Through Scientific Molding
Our Design for Manufacturability process involved 3D modeling and complete Mold Optimization simulation studies using Autodesk Moldflow Insight.  The in-house engineering team also used Scientific Molding to validate the client's theoretical design.
Step 1: The team analyzed the CD case part's filling patterns and optimized the cooling layout to provide uniform temperature and minimize the cycle time.
Step 2: We used Scientific Molding studies to validate the theoretical design. This method allowed the engineering team to optimize processing parameters and narrow down numerous options.
Step 3: The team analyzed the customer's plates to evaluate the filling pattern and optimize the cooling layout to provide uniform temperature and to minimize warpage.
Initial Cooling Configuration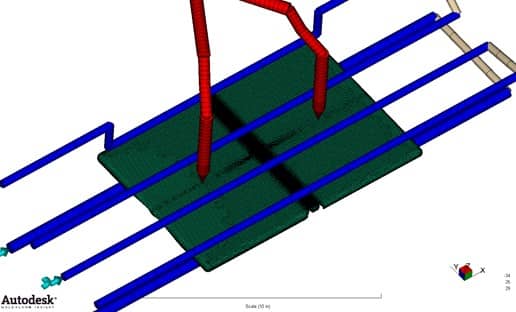 Optimized Cooling Circuits using Autodesk Moldflow Insight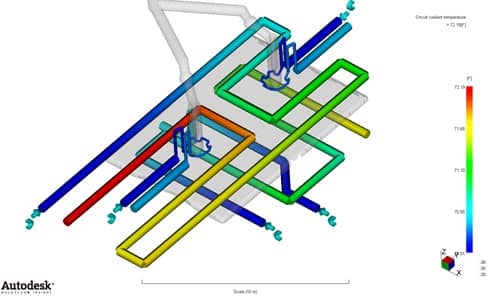 The Results: 1st Generation Tooling for Modern Manufacturing
Our scientific testing processes and injection mold expertise helped give the client a best-case outcome with 1st generation tooling before producing the mold.
Your Trusted Partners in Injection Mold Design and Parts Manufacturing
Our engineering team consists of in-house designers and molders, along with a nationwide network of thermoplastic injection molding experts. Using our collective scientific molding expertise and high quality standards, we help clients achieve success in their mold design. Visit our work gallery to see more examples of plastic injection molding projects or contact us to discuss your design.