Request for Quote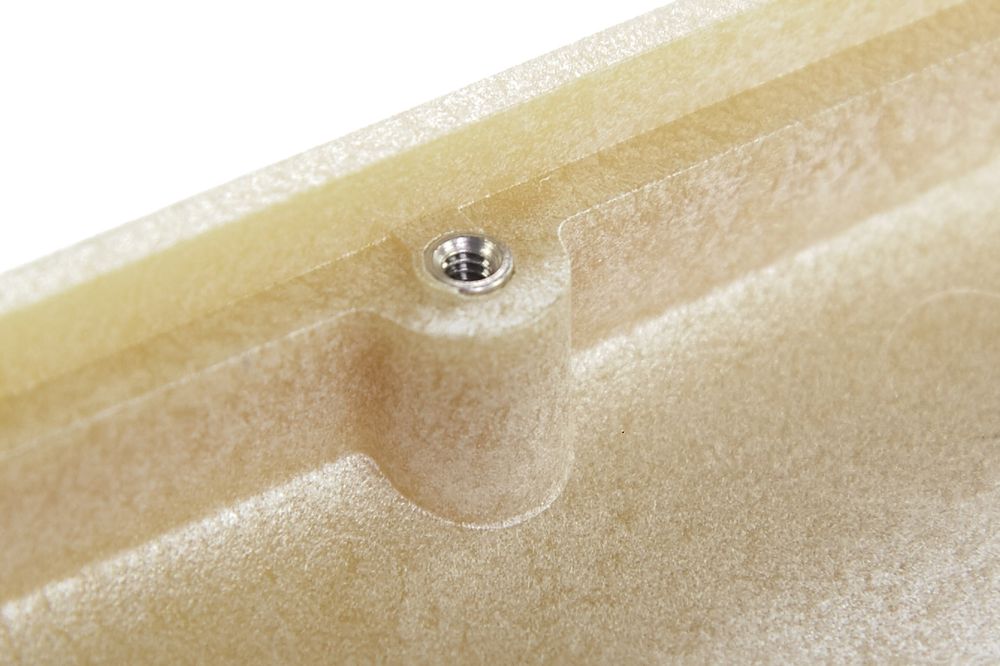 Insert Molding
Custom Injection Molding
HiTech Plastics & Molds has over 30 years of experience manufacturing injection molded thermoplastic parts and assemblies. Our exacting standards and professional workmanship consistently produce top-quality, close-tolerance custom injection molded parts. We can handle a wide range of part geometries with injection press sizes ranging from 95 to 500 tons.
HiTech has produced injection molded products for a wide range of industries, including aerospace, consumer/electronics, construction, agriculture, medical, sporting goods, and more. From our headquarters in Valencia, California, we bring our extensive product and material knowledge to your injection molding application. Contact us today to learn what we can do for you!
What is the Plastic Injection Molding Process?
Injection molding is a manufacturing solution used to create custom plastic parts with quick turnaround times. Before mass producing your custom plastic parts, you must first have a custom injection mold built for your manufacturing line. Molten thermoplastic is then injected into the mold to form your plastic part. Inside the mold, the plastic cools and hardens into your custom component. The plastic part is ejected, inspected, and delivered to you or processed further.
Injection Molding Services
We take your product from design through production. Our in-house engineering staff utilizes the latest CAD/CAM software to design your injection molded plastic parts with precision. Trained in Scientific Molding by the top experts in the USA, our team carefully reviews your 3D drawings to identify and correct anything that could affect your final product.
What Can I Make with Plastic Injection Molding?
Injection molding can manufacture virtually any large-volume order of small or mid-sized plastic parts. From children's toys to spacecrafts, medical devices to irrigation components, injection molded plastic parts are used in most of our day-to-day lives. In the past, HiTech has created high-quality injection molding solutions such as:
Plastic Injection Molding for Any Industry
From design to manufacturing, HiTech Plastics & Molds has every stage of your custom thermoplastic injection molded part covered. We provide plastic injection molding services for many industries and applications, including:
Award-winning package/closure caps
Drone aircraft parts
Award-winning construction parts
Apple iPhone cases
And many others.
What Are the Different Types of Injection Molding?
While all injection molding processes follow similar steps, there are a variety of injection molding services available. HiTech's expert engineering team will discuss your application's requirements and goals to determine which plastic molding system best suits your desired outcome. Thermoplastic service choices include, but are not limited to:
Insert molding
Single cavity molding
High cavitation molding
No matter the variety of plastic molding you require, HiTech Plastics has the capabilities to produce a custom injection mold and produce plastic parts that match your exact specifications.
What Plastics Are Used in Injection Molding?
Various details go into selecting a thermoplastic resin for custom injection molding, including moldability, tolerance, and other material properties. The final selection of plastic materials to use in each application is always the customer's decision. However, we can assist you with material selection and design for manufacturability.
HiTech is a leader in the injection molding of any resin to manufacture custom plastic parts. We work with two main types of resin: engineering-grade materials and commodity-grade materials. All our thermoplastics are sourced from suppliers that follow strict standards for material certification and traceability.
Engineering-grade materials include high-performance and exotic thermoplastic resins exhibiting exceptional mechanical properties. These injection molding plastics are best for aerospace, medical, and other applications requiring high strength, thermal or chemical resistance, or other special properties.
Commodity-grade materials are produced in high volume and used to make most standard injection-molded plastic parts and products, like film packaging or household products. These polymers have less outstanding mechanical properties than engineering-grade materials and are not recommended for engineering applications.
Let's Talk About Your Custom Injection Molding Project!
HiTech Plastics & Molds provides industry-leading injection molding services to southern California and beyond. Our specialists have the thermoplastic injection molding expertise to handle any project. Contact us to discuss your requirements or request a quote to get started on your injection molded application today!
Contact us
to discuss your requirements or
request a quote
to get started on your injection molded application today!