Request for Quote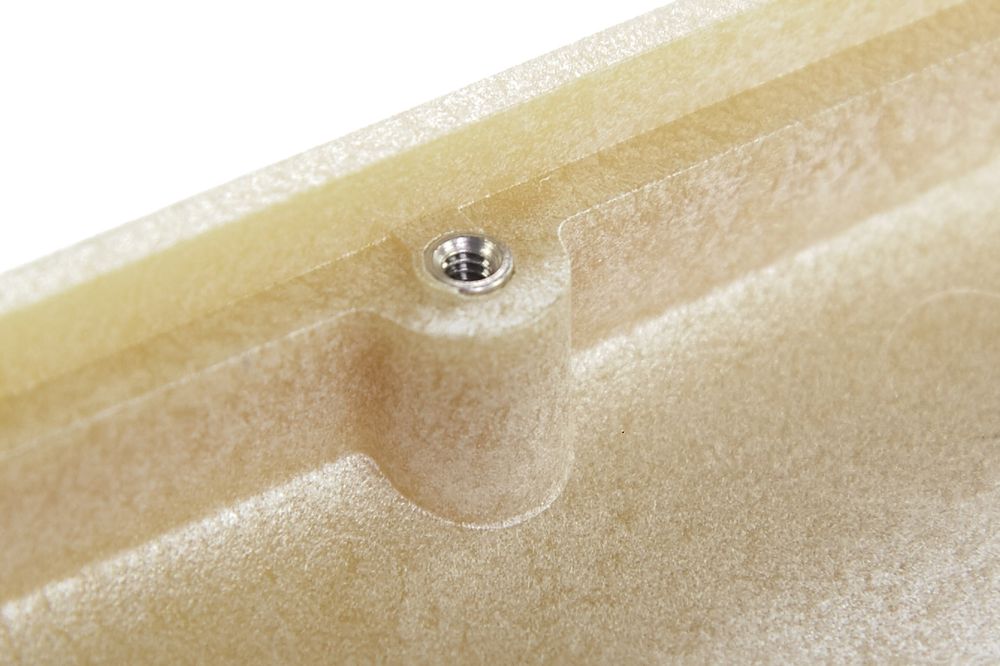 Insert Molding
Custom Injection Molding
HiTech Plastics & Molds has over 30 years of experience manufacturing injection molded thermoplastic parts and assemblies. Our exacting standards and professional workmanship consistently produce top-quality, close tolerance custom injection molded parts for everything from consumer goods to irrigation components. With injection press sizes ranging from 95 to 500 tons, we can handle a wide range of part geometries.
In addition to thermoplastic injection molding, we have considerable experience in Insert Molding, Over Molding, single cavity molding, or high cavitation molding. Secondary capabilities include assembly included sonic welding, Tampo printing, machining & final packaging.
In-House Design, Engineering, and Plastic Injection Molding
HiTech takes your product from design conception to being production-ready. Our in-house engineering staff utilizes the latest CAD/CAM software to design your mold and product with precision. Trained in Scientific Molding by the top experts in the USA, they carefully review your 3-D drawings before mold building to identify and correct anything that could affect your product's design.
All products are "Made in the USA" and include green recycled materials when the application allows or the customer specifies.
Plastic Injection Molding Material Options
HiTech is a leader in the injection molding of engineering materials. The plastic materials typically used in production include commodity grade resins (HIPS, PP & HDPE) and exotic engineered plastics like Xenoy & the Ultem family of resins. When specified, we can add Pantone colors or UV screening to your thermoplastic resin.
We work with the following types of thermoplastic, all sourced from suppliers that follow strict standards for material certification and traceability:
Engineering grade materials include high-performance and exotic thermoplastic resins exhibiting exceptional mechanical properties. These molding resins are best for aerospace, medical, and other applications requiring high strength, thermal or chemical resistance, or other special properties. 
Commodity grade materials are produced in high volume and used to make most standard plastic parts and products, like film packaging and household products. These polymers have less outstanding mechanical properties than engineering-grade materials and are not recommended for engineering applications.
Various details go into selecting a thermoplastic resin for custom injection molding, including moldability, tolerance, and other material properties. The final selection of plastic materials to use in each particular application is always the customer's decision; however, we can assist you with material selection and design for manufacturability.
Strong Commitment to Quality and Customer Service
Our philosophy is that quality and customer satisfaction are of utmost importance. We have achieved customer confidence in our abilities by consistently satisfying customer needs and producing high-quality parts.  One measure of our quality and performance is the many customers who have worked with us for 20 years or more.
When you choose HiTech for your custom plastic injection molding project, you can count on:
Extensive product and materials knowledge
Competitive pricing
Problem-solving to achieve the best design outcome
On-time completion
Plastic Injection Molding for All Industries
From design to manufacturing, we have every stage of your thermoplastic injection molding project covered. We provide thermoplastic injection molding services for many different industries, including:
Award-Winning Package/Closure Caps
Radomes/Aerospace
Drone Aircraft Parts
Award-Winning Construction Parts
Drip Irrigation & Drainage Products
Medical Products
Apple iPhone Cases
Let's Talk About Your Custom Injection Molding Project!
The experts at HiTech have the thermoplastic injection molding expertise to handle any project. Submit a quote request for custom injection molding today or give our team a call to discuss your requirements!