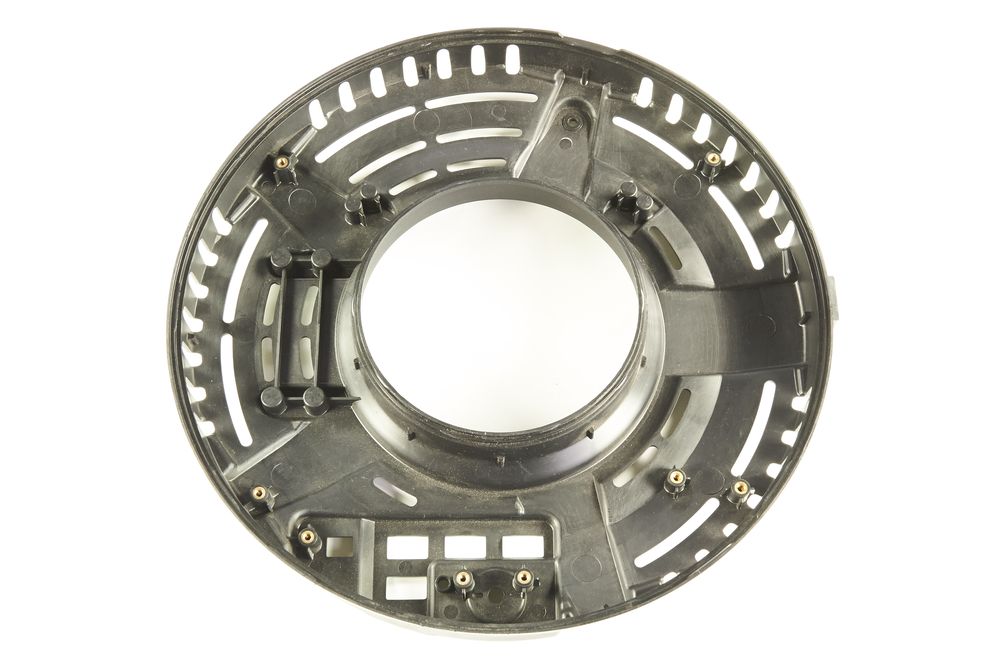 Industries Served
HiTech Plastics and Molds serves a wide variety of industries that require custom plastic injection molded parts. We are ISO 9001:2008 certified, supported by a full machine shop, and can work with any engineering-grade or commodity-grade plastic material to create the exact part you require.
Medical devices, surgical instruments, and implantable components have no room for error. Exact specifications, guidelines, and hygienic standards must be followed to design and manufacture custom medical plastic injection molded parts. We collaborate with you to create the plastic components you need for your medical applications. We'll meet your product development timeline while staying within budget.
The ways that irrigation and agriculture use custom plastic injection-molded parts is a nearly endless list. Our injection molding services can manufacture pipe fittings, sharp-edged locking mechanisms, sprinkler components, and many other parts. We create high-strength and durable custom plastic parts that meet your specifications for flexibility, hardness, dimensional stability, and more.
Plastic injection molded parts manufactured for the aerospace industry require extreme precision, accuracy, and durability. Failure in even a minor component can result in catastrophic outcomes for aircraft, battery housings, and other applications. We have the expertise and aerospace experience to ensure all necessary guidelines are met as we manufacture custom aerospace plastic injection molded parts.
Durability and appearance are top concerns when manufacturing custom plastic injection molded sporting goods. The injection molded product must be lightweight, shatter resistant, and stand up to high impacts. We work with you during our design process to determine which resin best satisfies your planned use and ensure that all requirements are met. We partner with color experts to guarantee an aesthetically pleasing result.
From CD cases to audio equipment, 3D circuitry molding to pocket combs, injection-molded plastic parts are prevalent in consumer goods and electronics. When you use injection molding to manufacture plastic consumer electronics, you can take advantage of a low-cost process that produces repeatable products made from a wide array of materials with a low amount of scrap loss or waste.
Injection mold manufacturing is a low-cost, high-value option for creating plastic parts used in the construction industry. Lightweight and recyclable, many of our plastic parts outperform their metal counterparts when used in insulation, flooring, walls, windows, and more. Our fleet of injection molding machines allow for a wide range of sizes, shapes, and configurations for custom plastic injection molded construction components.
Injection Molded Toys
Injection molding is an ideal manufacturing process to create lightweight, colorful, and quickly produced toys. We work with non-toxic materials to ensure children stay safe while playing. Plastic injection molded toys are highly durable and hold up to repeated use, drops, and being stepped on. We work with your specifications to create glossy and brightly colored finishes for custom injection molded toys, play accessories, and game pieces.
Your Go-To Industrial Manufacturer of Plastic Injection Molded Parts
Because of our vast expertise in custom mold design and mold building, tool building, and component manufacturing, we can work with any industry to create custom plastic injection molded parts of any size, shape, or thermoplastic material. In addition to our plastic part manufacturing services, we offer a variety of secondary services, including:
Our extensive offerings have prepared us to partner with any industry where a custom plastic part is required. To discover what we can do for you, explore examples of our past work.
Contact HiTech Plastics & Molds Today!
Contact us for more information. Request a quote to get started. Our team is ready to earn your respect and loyalty through high-quality plastic injection molded parts for any application.