Request for Quote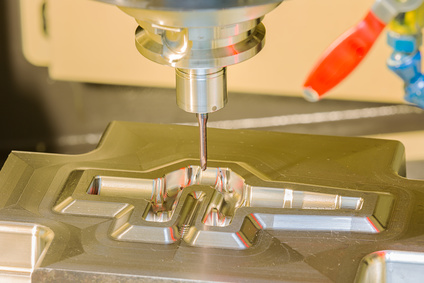 CNC Center Cutting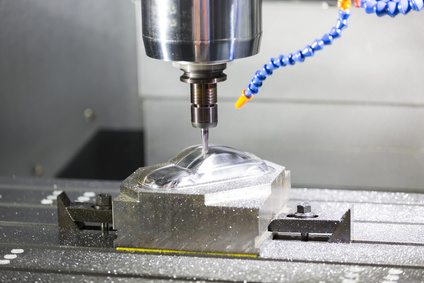 CNC Machining Center
Programming CNC Machine
Tool Building
HiTech Plastics and Molds' fully functioning mold building & repair facility, employs experienced journeyman mold makers and tooling engineers. Our machine shop is fully equipped for construction of new molds and the repair & maintenance of existing plastic injection molds. In addition, HiTech has developed professional partnerships with recognized industry leaders. This scalable capability provides the intellectual knowledge to tackle the most difficult tool building problems. This combination of talent provides great assurance that if a product is moldable HiTech can build it.
Our tooling engineers are fully trained and equipped to build new molds and to repair and provide continuous maintenance for on-site molds. They are knowledgeable in all types of materials, mold bases, and tool construction.
Before any steel is cut, customers are provided with preliminary designs for their evaluation and approval. All drawings are filed and put in the customer's database for traceability throughout the process and can be utilized for making any changes at a later date (such as Rev level changes in the part or mold).
HiTech's tool makers in conjunction with our engineering and design team can help the customer with any stage of its tooling needs including full mold design and complex mold repair.
Foreign sourcing is available for tooling/mold building upon request. We have worked with specific mold builders overseas for over 10 years and therefore have developed effective ways to communicate.
Design Software Utilized at HiTech
Solid Works 2015
Cam Works 2015
Auto CAD Tool
Room Equipment (Ready for new mold builds or mold repair to keep production up and running)
3 Axis Verticle CNC (Cincinatti Arrow 100 CNC)
2 Plunger EDM Machines
4 Surface Grinders
Miller Heliarch Welding Machine
3 Bridgeport Milling Machine with Digital Readout
CNC Lathe
Deckel Tool Grinder
Mold Optimization
Mold optimization for best case cooling and cycle time is provided upon request for molds that require 24/7 operating capability. For more information follow this link: Injection Molding Design Process or go to Mold Optimization Section under Injection Molding.
For further information, please contact: info@hitech-plastics.com.