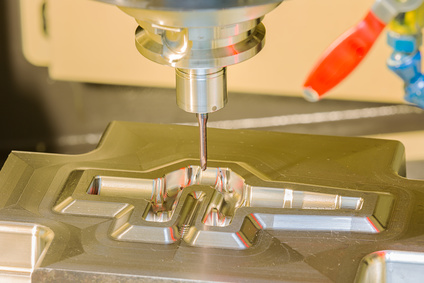 CNC Center Cutting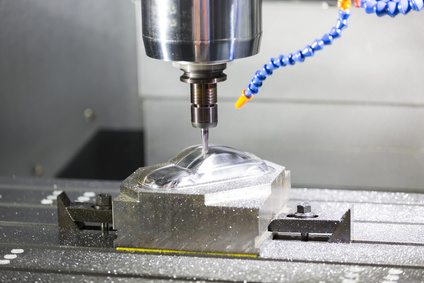 CNC Machining Center
Programming CNC Machine
Tool Building for Injection Molding
To create high-quality injection molded plastic components, you first need a high-quality injection mold. This process requires sourcing and acquiring all the mold parts and machinery required for the job, such as jigs, gauges, fixtures, and other equipment. This gathering of components is called tool building or tooling. Tool building is critical for the success of the finished part as it influences the costs and quality of the entire process.
Tooling Capabilities
HiTech Plastics and Molds' fully functioning mold building and repair facility employs experienced journeyman mold makers and tooling engineers. Our machine shop is fully equipped to construct new molds and repair or maintain existing plastic injection molds along with other secondary services.
We have developed professional partnerships with recognized industry leaders. This scalable capability provides the intellectual knowledge to tack the most difficult tool building problems in any industry. Foreign sourcing is available for tooling/mold building upon request. We have worked with specific mold builders overseas for over 10 years.
Depending on the type of repair required, we can and do repair molds made by other companies. However, HiTech does have a few limitations. While we can handle most mold types, the size of a mold sometimes requires a specialized press. We are happy to review any product specifications. If we determine our presses are not suitable for the associated mold, we will refer you to a more specialized manufacturer.
The Main Stages of Tool Building
Tool building is a complex process with many moving parts, but our tooling engineers are fully trained and equipped to build new molds or repair and provide continuous maintenance for on-site molds. They are knowledgeable in all types of materials, mold bases, and tool construction.
Before any steel is cut, customers are provided with preliminary designs for their evaluation and approval. All drawings are filed and put in the customer's database for traceability throughout the process for making any changes at a later date. In conjunction with our engineering and design team, HiTech's toolmakers can help you with any stage of tooling. From manufacturing and design to final corrections, we are prepared for any tool building requirements.
Mold Design Material Options
We provide a wide range of materials for your injection mold tooling. Our experts can help you find the best commodity grade materials or engineering grade materials to meet any specification. From PVC to FARADEX™, Polypropylene to XENOY™, we have the materials to meet most requirements.
Tool Building Design Software Utilized at HiTech
At HiTech Plastics and Molds, we utilize design software to create tool building solutions:
SolidWorks
CAMWorks
3D CAD 
Tooling Equipment
All HiTech's equipment is ready for new mold builds or mold repair to keep production up and running:
3 Axis Vertical CNC (Cincinatti Arrow 100 CNC)
2 Plunger EDM Machines
4 Surface Grinders
Miller Heliarch Welding Machine
3 Bridgeport Milling Machine with Digital Readout
CNC Lathe
Deckel Tool Grinder
Cost-Effective Tool Building & Mold Design for Injection Molded Plastic Parts
HiTech Plastics and Molds has designed and built high-quality molds for injection molding solutions for over twenty-five years. Our team of experts has more than sixty years of combined experience, and we are certain that we can find the best solution for your tool building and mold design application. Contact us or request a quote today to get started.