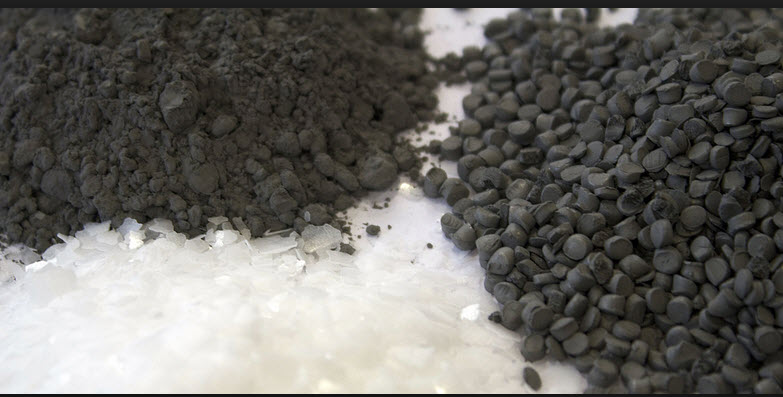 Raw Material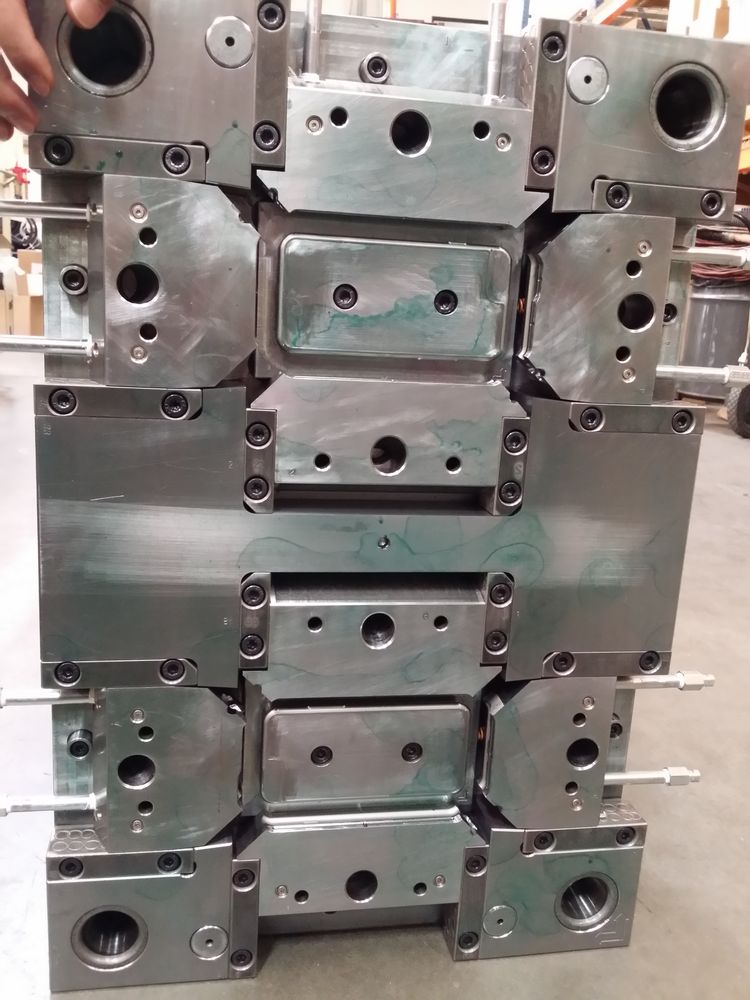 2 Cavity Injection Mold Featuring 8 Slides
Thermoplastic & Thermoset Injection Molding Services
HiTech Plastics and Molds is a family-owned contract manufacturer and custom molder providing thermoplastic injection molding services since 1984. All parts are produced in our US-based facilities and adhere to high-quality standards for mold building, molding, and assembly.
Our commitment to quality also includes using cutting-edge technology and equipment to handle newer and more complex thermoplastic injection molding challenges. We are proud of our exacting standards and professional workmanship that consistently produces top-quality, close tolerance thermoplastic injection molded parts. Consider us your source for all your thermoplastic and thermoset molding needs, whether you need a few parts or a large volume run.
Ensuring Excellence and Quality in Your Custom Molded Parts
Our leadership team boasts over 100 years of custom plastic molding experience including single and 2-shot injection molding, in-mold decorating, insert molding, mold making, and sub-sssemblies supplying the Defense, Medical, Computer Electronics, Irrigation, Consumer, and Automotive Industries.
Our manufacturing specific ERP system helps us ensure quality through each stage of the process, from the initial mold design to injection molding and finishing your parts. Our team also has the unique capability of providing design support for new product development. We analyze your design using SolidWorks and 3D product simulations to ensure manufacturability and performance and make revisions as needed.
Thermoset & Thermoplastic Materials for Injection Molding
The thermoplastic and thermoset materials we work with range from general-purpose polypropylene to engineering grade-materials, including new formulations. Our engineering-grade material expertise includes molding parts from Ultem, a high-performance, high-strength thermoplastic used in medical, aerospace, and pharmaceutical applications. We also provide material certificates showing the material source and product trail for your molded parts.
In-House Mold Building Services
High-quality molds are a fundamental building block to successful injection molding. Our certified Master Molders/RJG certified trainers (level III) use 3D imaging software to create a custom mold from your design. We also have a strong network of engineers across the U.S. to assist with troubleshooting unique or complex design challenges. Our Master Molders can also fix your molds on the fly, so you never have to worry about finding a repair shop.
Custom Thermoplastic Injection Molding
We offer customers engineering excellence and years of valuable experience in the highly competitive thermoplastic and thermoset molding market of injection thermoplastics parts and assemblies. Our achievements in custom injection molding include developing a series of award-winning molded parts for World of Concrete and creating special bottle caps for the Cannabis industry that seal out moisture.
2-Shot Thermoplastic Injection Molding
Two-shot thermoplastic injection molding is a service that many shops choose not to offer because of its complexity. We use scientific thermoplastic molding processes to help us problem-solve and optimize the production process, including:
Optimum fill time study
Pressure loss studies
Gate seal study
Machine independent process setup 

Validation no longer machine dependent

Part imbalance study (Are further studies needed?)
Contact Us to Discuss Your Thermoplastic Molding Project!
HiTech Plastics and Molds is a trusted injection molding company with decades of expertise. We deliver high-quality parts that will and exceed your expectations and provide on-site and remote support and training using eDARTs, cavity pressure, etc.
Please contact our sales team 818-477-2777 for general questions or fill out RFQ and submit information to expedite response.