HiTech Plastics and Mold
Founded in 1995, HiTech Plastics and Molds has been satisfying our customers' plastic injection molding needs for almost three decades. We believe our high level of customer loyalty is because we have successfully built lasting relationships with our customers by partnering with them from product concept to production and well beyond. At HiTech Plastics and Molds, we are your committed plastic injection molding partner.
Our customers also appreciate our deep expertise in 2-shot injection molding and other forms of custom plastic injection molding, and our strong knowledge of molding parts from engineering-grade resins such as Ultem®. Combine this expertise with our ability to perform post-production operations such as CNC milling, assembly, packaging, and shipping from our Southern California manufacturing facility with 15 injection molding presses and we are highly qualified for serving your plastic injection molding needs. 
Contact us today to get started.
Your Southern California 2-Shot Injection Molding Partner
HiTech is dedicated to bringing your product from concept to reality, and being your steadfast partner throughout the lifecycle of your product.
 

Injection Molding Services: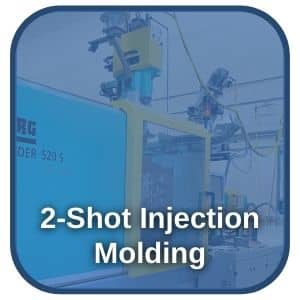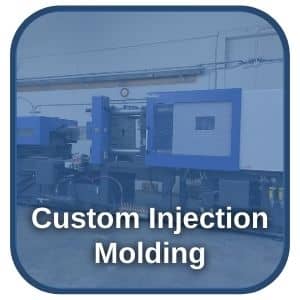 Other Related Services: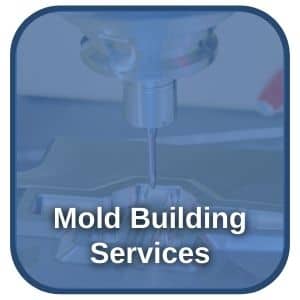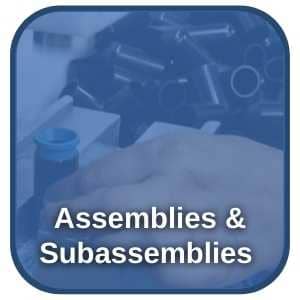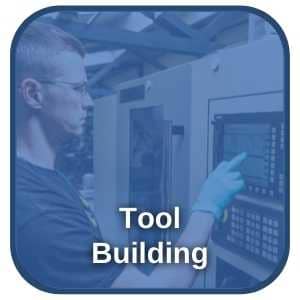 What many consider "above and beyond" is standard for our custom injection molding company. We are known for our exacting standards, professional workmanship, customer service, and ability to consistently produce top-quality, close tolerance thermoplastic injection molded parts at competitive prices.
We take your injection molded plastic parts from design concept to reality through our expert team of in-house design engineers and tool makers. Their technical competence and problem-solving capabilities aid in developing plastic parts and assemblies for customers across all industries and applications.
HiTech Plastics is an Injection Molding Company Committed to Your Thermoplastic Project's Success
The leadership team boasts over 100 years of custom plastic molding experience, Thermoplastic Injection Molding,  Sub-Assemblies, and Mold Building. Experience with a broad range of thermoplastic materials, from commodity resins like polypropylene to engineering grade materials like Ultem, provides HiTech with a foundation to produce plastic parts of all types. Close, collaborative relationships with resin suppliers also help ensure the materials you select are the right type and quality for your application.
Our commitment to excellence means teaming with leading plastic experts across the country to tackle problems and test design theories. We also believe in honesty and will tell you if a design is not manufacturable, then find a way to rework your design successfully.
Custom Injection Molding, Mold Building, Repair & More
Design Engineering:
In-House Design Control
Prototype Capabilities
Thermoplastic Assemblies
Design for Manufacturing
Assemblies or Sub-assemblies:
Cost effective
Quality oriented
Designed in house
Experience proven
Plastic Part Decorating:
In-Mold Decorating
Painting, Silk Screening and pad printing
Concept to Print to Product
Tool Building (Molds and Inserts):
Prototype to Production Tooling
Complete In-House Capabilities
Outsourced Procurement
Die Cast Tooling
Upwardly Mobile Thermoplastic Design & Manufacturing Capabilities
Staying on top of the latest technology and ever-changing injection molding industry demands helps us serve you better. As your go to plastic injection molding company, our commitment to being an upwardly mobile manufacturer includes investing in robotics and other modern technology that improves our efficiency. This enables us to operate at an almost 24/7 capacity. Higher efficiency means shorter lead times, so you get your injection molded parts and sub-assemblies in your hands even faster.
Excellence in Thermoplastic Injection Services, Workmanship, and Customer Support
Consistency in product design is key to your success as a company. We want to contribute to that success by delivering injection molded plastic parts that exceed your expectations for quality and performance. Some of our clients have even won awards at trade shows for their plastic injection molded parts. Our team prides itself on success-driven mold design and build and is committed to turning projects around quickly while maintaining exceptional quality standards.
As a plastic injection molding company, we are also strongly committed to providing excellent customer service and work diligently to achieve cost efficiencies and profitability on each project. In fact, many clients consider us a mentor in thermoplastic injection molding and look to us for design and manufacturing advice.
View our work gallery and customer success stories to see project examples!