Request for Quote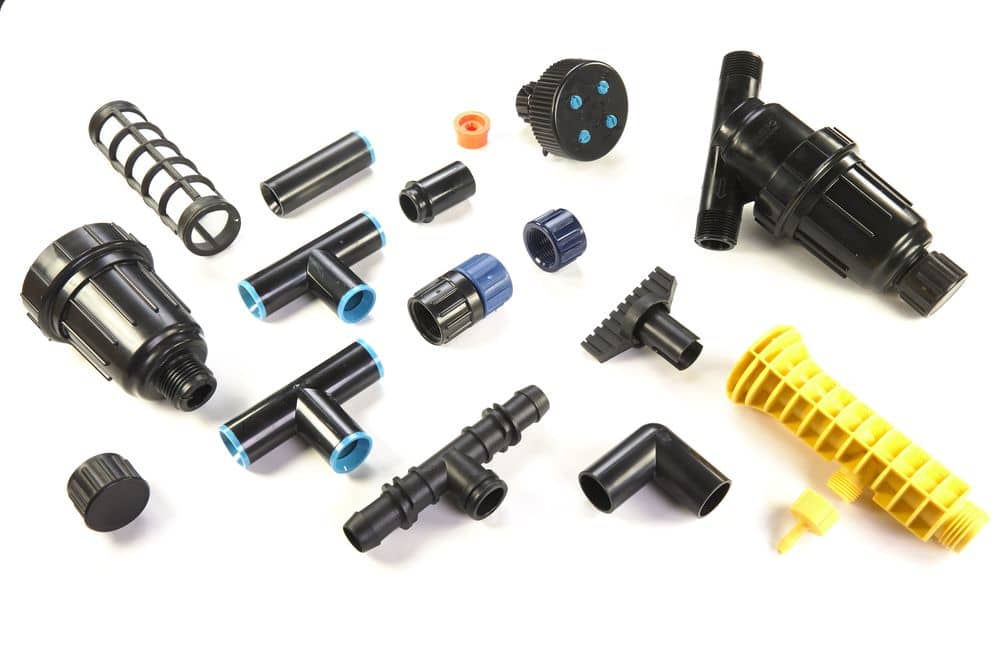 Irrigation Parts
Injection Molding of Agricultural Products
HiTech Plastics and Molds has been involved in the manufacture of an ample collection of precisely designed and developed injection plastic molded parts for the agriculture industry. We have been a leading manufacturer of molds and thermoset plastic parts for irrigation for almost 30 years.
Because of advances in science and technology, plastic has become the primary material used in making these parts. Years of research have changed the way we use plastics. Many plastic irrigation products are injection molded. The resins (in pellet form) are heated to become liquid-like at the appropriate temperature (different in each resin) then injected into single or multi-cavity mold. Once the plastic cools and solidifies into the desired shape it is ejected from the mold and the desired plastic part (s) is (are) created.
Utilizing the true science of the injection molding process, the mold design is of great importance. HiTech has years of experience in the design of molds for irrigation and agricultural parts. These parts come in many different sizes, shapes, and utilize any of the multitude of resins available to us. With all of these factors in mind, the mold is built to the specifications necessary to produce the part desired by the customer. Our team of engineers, tool makers, and molders have gained a high level of respectability and confidence with our irrigation supply customers.
In the not so distant past (1960's), sprinkler heads were made primarily of brass. Different resins and blends offer different characteristics whether that is strength and durability, flexibility or hardness, dimensional stability, UV resistance, resistance to corrosion from moisture, chemical resistance, and friction. These characteristics determine a product's performance. And because of this performance, plastic injection molding is the method of choice to manufacture these parts, one being sprinkler heads. HiTech works with experts in the resin field to help determine what plastic material is best suited to the part being produced. HiTech also owns some of its own molds and sells many irrigation parts to distribution channels. To find out if we mold a product in which you have an interest or need to manufacture a plastic injection molded part for Irrigation or Agriculture, contact info@hitech-plastics.com or call a member of our sales team at 818-477-2777.